How do I log in and download to my iOS device?
Submitted by
admin
on Thu, 10/13/2016 - 17:30
First make sure that you have an application downloaded to read the eBook file. It is recommended to use iBooks, Adobe Digital Editions or Bluefire Reader on your iOS device.
Step 1: Login to your account at https://ebooks.naswpress.org/user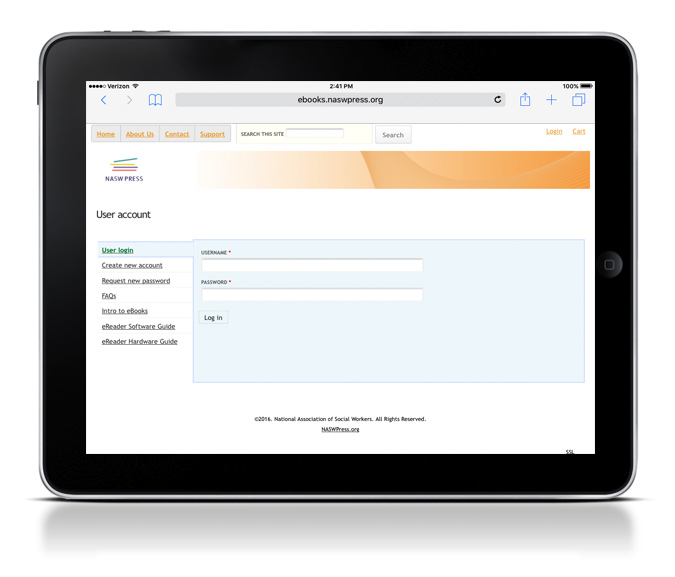 Step 2: Select My eLibrary, and then Download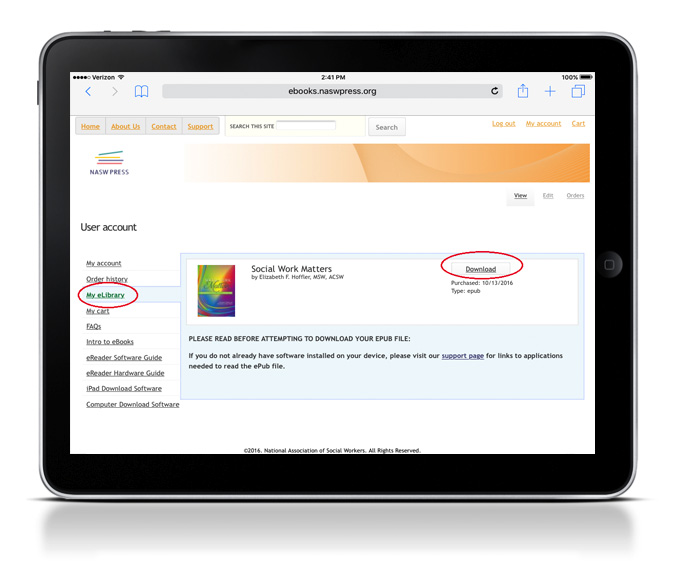 Step 3: Your device will prompt you to select a reader to open the file with. Select which app you would like to use, then your file will start to download and open in that application. Note: this will differ depending on what web browser you are using. Safari is recommended for iOS devices.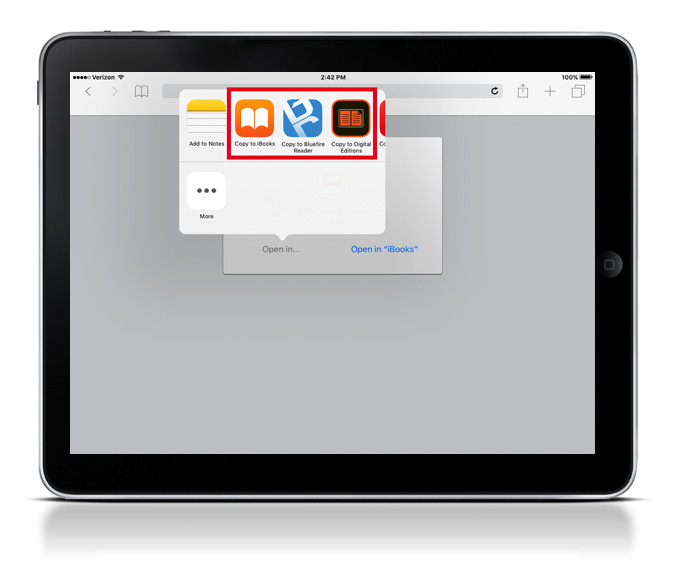 Click here to download these instructions.