How do I log in and download to my computer?
Submitted by
admin
on Thu, 10/13/2016 - 17:29
First make sure you have an application downloaded to read the eBook file. It is recommended to use Adobe Digital Editions or Bluefire Reader on your computer.
Step 1: Login to your account at https://ebooks.naswpress.org/user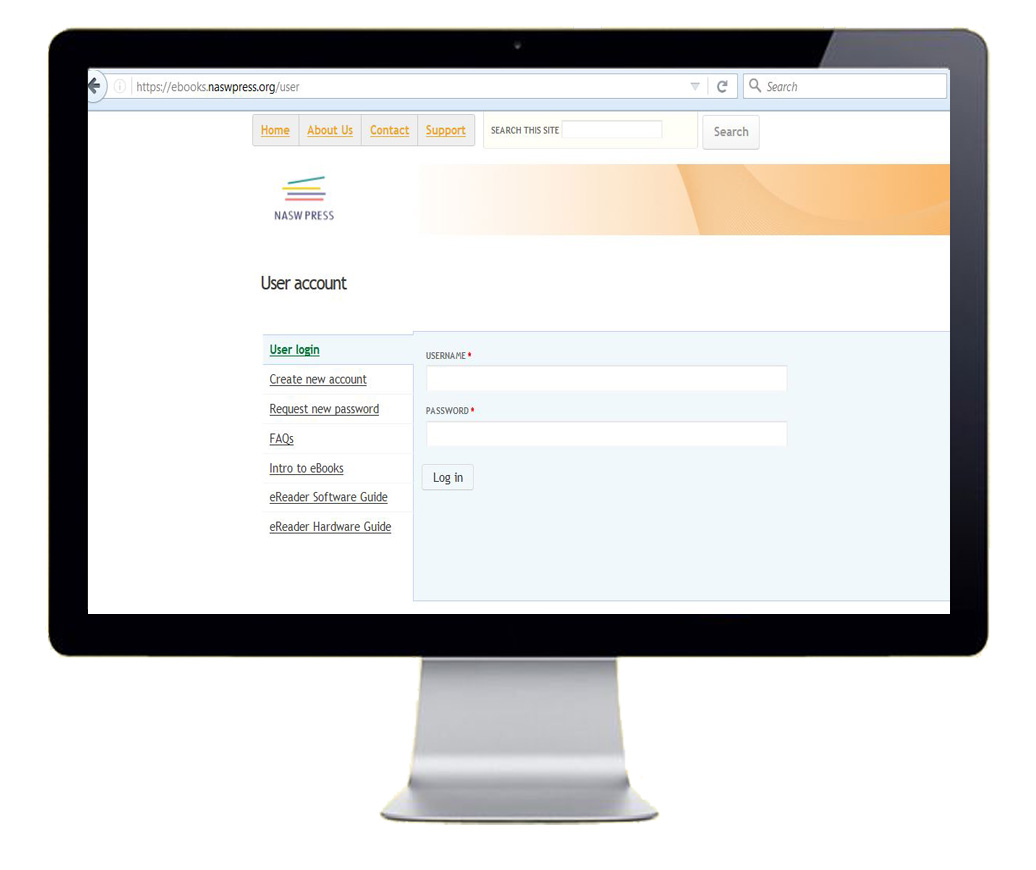 Step 2: Select My eLibrary, and then Download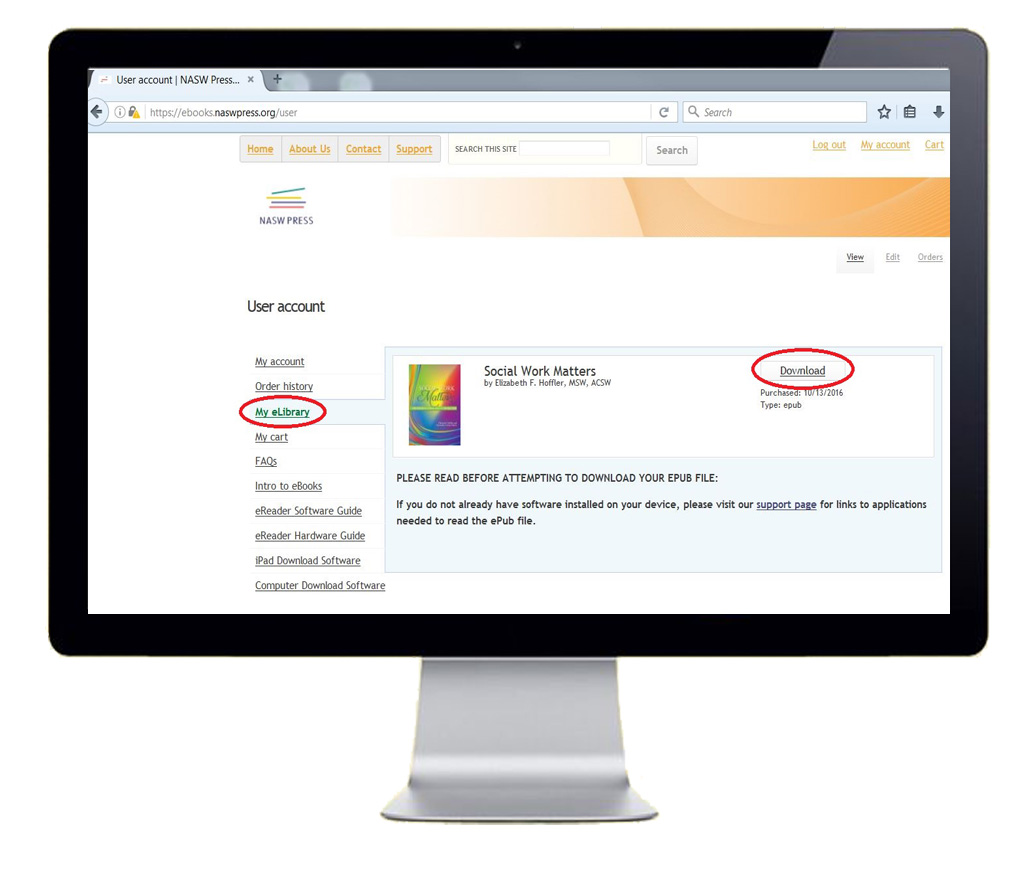 Step 3: Your device will prompt you to select a reader to open the file with. Select which app you would like to use, and then click OK. Note: this will differ depending on what web browser you are using.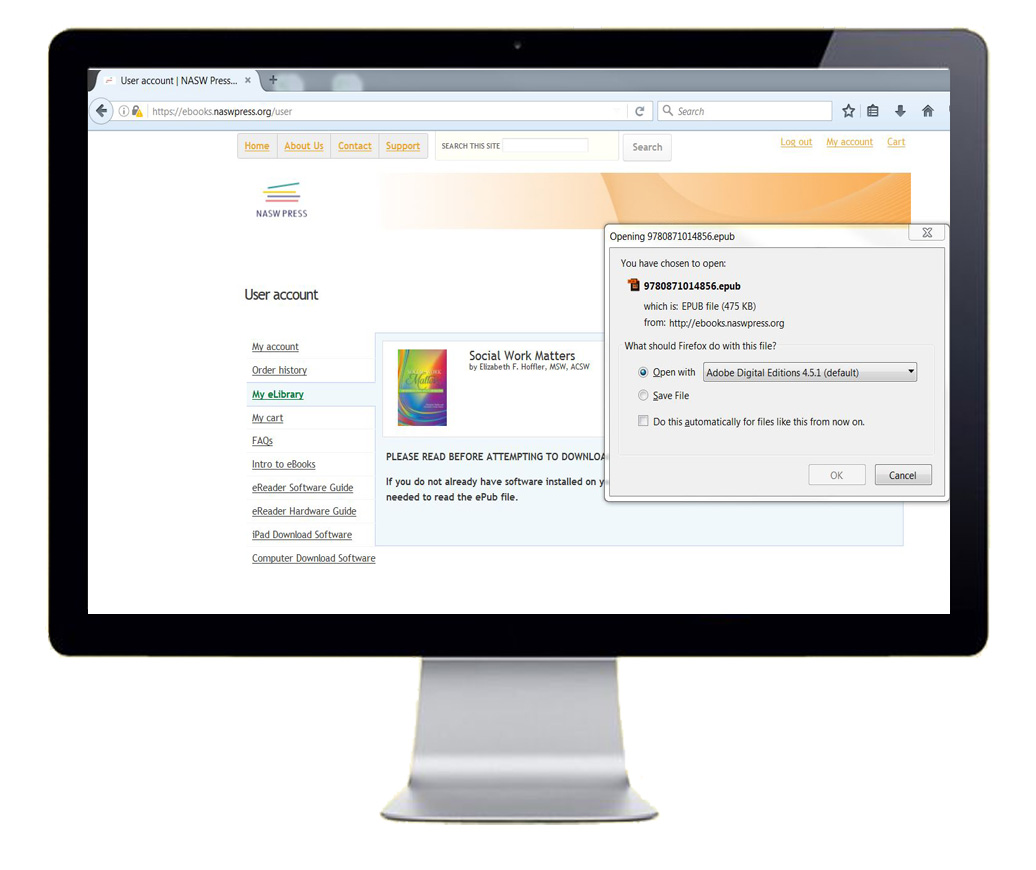 Click here to download these instructions